For thousands of years, leather has been one of the best companions of human; in ancient times, leather was our ancestor's clothing, which kept them warm in the winter. It was also the witness of the history, where people wrote down poetry, songs and stories on leather sheets. Now a days, leather is used almost everywhere, from clothing and fashion, to different types of furniture and leather products, leather plays an important role in our lives.
In 1918, Mr. Alhaj Minnatullah (1898-1997) started a small business of raw hides at Kanpur a place situated in North India, selling hides to tanners of Kanpur and Madras.
In 1940, He established a Tannery at Old Cawnpore (Main City) for production of Vegetable Tanned Crust Leather and Sole Leather for British Army.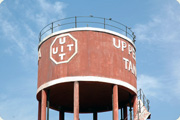 In 1946, the tannery was shifted to Jajmau, which was located at outskirts of Cawnpore Cantonment and named as "Upper India Tannery" and its production of Vegetable tanned Sole & Harness Leathers were started in January 1947. Now the Company is run by three sons of Al-haj Minnatullah, Mr. Mohammed Ismail, Mr. Mohammed Ishaq and Mr. Mohammed Ahmed, who joined the family business in 1965, 1968 and 1970 respectively. In 1971, we developed first time in India, Upper Leathers out of Buffalo Hides while earlier it was made out of cow hides and Buffalo Hides were used only for vegetable Tanned Types of Leather including sole Leather.
In 1975, Exports of Industrial Leather Belts were made to Iran, the company was the first and largest supplier of this Product to Iran between 1975-1977.
In 1977-78 the company was the largest exporter of Sole Leather to Iran.
In 1979, the production of Fancy Leathers for Bags and shoes was started and exported to Iran.
In 1980, the company developed first time in India, High abrasion resistant, water resistant with Low Ash Contents sole leather out of Buffalo Hides, which was exported in huge quantities to European Unit sole Manufacturers.
In 1982, the company was first in India in development and production of Safety Shoe Leather according to DIN 4843 S3 & S4 for German safety Shoe Industry and for the boots used in the German Cold Mines.
In 1990 the Firm expanded its activity and started production of Industrial Tool Bags/Kits, Equestrian Articles and Footwear components including stitched Shoe / Boot Uppers.
In 1997, third Generation of the family also joined the Business when Mr. Mohammad Swaleh S/o Mr Mohammad Ismail and Mr Mohammad Yahya S/o Mr Mohammad Ishaq, joined the company as production Managers in Tanning and Footwear Production respectively.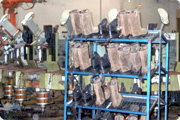 In 1998 decision was made to go in production of complete Footwear, mainly Safety Footwear by installing DESMA 24 station Dual density Direct Injection PU Soling machine. Our products are certified according to EN / DIN Norms by PFI in Pirmasens (Germany).
In 1999, the company installed an other DESMA direct Injection Dual density Machine and intend to produce One Million pairs of Safety and Occupational Footwear annually from Year 2000.
In 2001, the company thought of diversification in production finished leathers and started production of furniture and Automobile upholstery leathers Installed large size machines and made the capacity of producing more than One point Two million square meters of finished leathers annually.
In 2002, the company obtained ISO 9001 : 2006 certificate. This leather house has grown vigorously in the past eight decades and is ready for even more rapid growth in the near future by expanding its production in many folds.